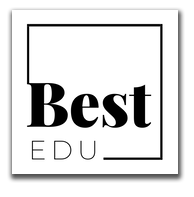 Lessons Learned during COVID
Transferability of Best Practice in European Education
BestEDU is a two-year project which emphasises on bringing together good practice 

and innovative approaches in European education and training during Covid and 

funded by the Erasmus+ EU programme for education, training, youth and sport.
The project will be carried out in four key phases:




  1   Gathering of regional, national and international 

innovative practices; 

  2  Teacher training seminars both physical and online;

 

  3  Developing and documenting the adaptation of  

      different 

approaches within target groups;

 

  4  Disseminating and promoting open source toolkits

      and good practices.
Lesson learning is a process through which individuals and organizations can acquire knowledge and skills by analyzing their own experiences and the experiences of others. It is a way to learn from past successes and failures in order to improve future performance.